Start your fitness journey TODAY
Offer Valid from 1st March to 31st March
Early Bird Offer
1st March to 8th March
I've been training here for three years and it's the best gym in Hubli. There are the top trainers in the city, as well as first-rate facilities. All of the members here are kind, and there is also a fantastic juice shop. Syed Naik is the best gym trainer and the most professional person you'll ever meet.
Aryan
What began as a simple gym has evolved into a combination of fitness and nutrition, both of which are offered in a systematic manner. You can discover good to excellent coaches. People have changed as a result of proper training, which has given them a boost in confidence. You can count on them to deliver excellent outcomes. There is always space for improvement in service delivery, especially now that the gym has evolved into more of a commercial idea than a facility that encourages you to live a healthy lifestyle. I hope that Xtreme evolves into a brand that provides holistic health to all, recognizing and assisting each individual in living a healthy life.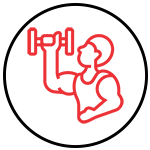 Supreet
I've been trying to lose weight for a month and in that short time I've seen a lot of changes in myself thanks to my personal trainer Gotham sir, who is knowledgeable about diet and encourages us to exercise properly. Isthar mam and Avinash sir also provided me with useful gym information. They're doing a great job as the front desk, so thank you everybody.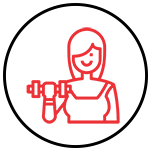 Priyanka